Our Team of Professionals
Our Counselors
Ruth Whitely Phd, LPC-S, BCN, NCC
Dr Whitely is a Licensed Professional Counselor, specializing in Child and Adolescent Therapy, Individual Therapy, and Marriage and Family Therapy. Additionally, Dr Whitely conducts Group Therapy and Animal or Equine Assisted Therapy. Animal and Equine therapeutic interventions are highly effective for at-risk adolescents and resolving issues within families or individual therapeutic issues. Dr Whitely integrates professional services for businesses with Equine Corporate Workshops addressing, team building, problem solving, company growth plans, time management, change management, human resources, and organizational development.
Dr Whitely's approach focuses on short term therapy, incorporating techniques from various therapies to address the underlying, or root issues, so you become free of the stress and emotional drain of the issues that you are facing, moving you beyond coping to resolution of issues. Dr Whitely's therapeutic approach is based on current research in the field, addressing your unique needs, incorporating a therapeutic approach that is most efficient for you, to bring your issues to resolution.
Dr Whitely's goal for clients is to move through therapy in the most efficient, yet comprehensive manner. This approach helps you resolve issues and move into a fuller life, facilitating personal growth.
Contact Dr Whitely to discuss your needs and how her experience and training can assist you in moving beyond these issues towards resolution and healing.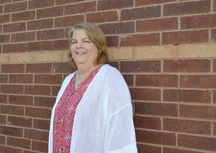 Gail Fry MA, LPC, CDBT, CCTP

Gail is a Licensed Professional Counselor holding a Master's in Counseling. She is a member of the Texas Counseling Association (TCA), International Clinical Trauma Professionals (IATP). Through life Gail has always believed that is important to be there for those struggling in life. Since the 1980's she has served women and families in crisis and those who suffered from a trauma. Today her passion is still to help those people in need of encouragement, or to be challenged to find a healthier way of living through learning the skills they need to get there. This includes them learning how to take care of themselves while their struggles get easier through looking at life differently. She has participated in helping with behavioral and mental health wellness, including anxiety and depression, crisis intervention, career counseling, trauma, suicide or self-harm with group and individual therapies.
Gail has specific training in areas of trauma, suicide, self-harm, and crisis intervention. Her diverse training has prepared her for unique understanding from many perspectives. She is trained in several modalities including Cognitive Behavioral Therapy (CBT), Dialectical Behavioral Therapy (DBT), Play Therapy, Theraplay, Trauma, Suicide, Self-Harm, and Anger Management. She currently has certification in Dialectical Behavioral Therapy (DBT) and is a Certified Clinical Trauma Professional (CCTP).
Gail works with children of all ages, adolescents, and adults for any individual or family needs. Gail's approach is short term therapies that work on finding the underlying problem and the solution to be able to move forward in their life. She creates a personalized plan to address their needs for depression, anxiety, stress, grief, trauma, or any behavioral or emotional issues even life changes or struggles. Gail is available Monday through Thursdays for appointments. She always looks forward to helping a client create the best course of treatment for their unique situation and move forward to a happy and healthier life.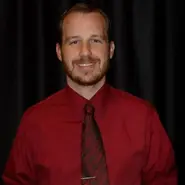 Jonathan D. Cadwell, MEd, MS, LPC

Jonathan is a Licensed Professional Counselor holding degrees in Master's of Education in Counseling, Student Affairs and Master's of Science in Counseling from Texas A&M University-Commerce. He is a member of the Texas Counseling Association (TCA) and the International Association for Sandtray Therapy (IAST). Since 2002, he has participated in the mental health and social fields by performing services for behavioral/mental health wellness, alcohol/substance abuse, family systems, career counseling plus consulting/facilitating group therapies which contribute to an enlightened understanding of situations from multiple perspectives.
He is trained in numerous traditional modalities including but not limited to Cognitive Behavioral Therapy (CBT), Rational Emotive Behavior Therapy (REBT) and Person-Centered Therapy and has experience utilizing Anger Management techniques. Jonathan also offers the unique, nontraditional form of Sandtray Therapy where sand and miniatures activate the nonverbal way of thinking increasing capacity for self-expression, self-awareness and communication development. He is currently attending a training course for certification in Nutritional and Integrative Medicine for Mental Health Professionals.
Jonathan works with middle/late adolescents (ages 15+) and adults to identify individual, couple and family needs. He creates personalized plans with clients to address depression, anxiety, stress, grief and loss, trauma, emotional awareness, adjustment/change, behavioral and emotional disturbances as well as many other life hurdles. Jonathan has available evening appointments on Mondays and Tuesdays beginning at 5:15pm. He looks forward to working with you to create the most effective treatment course to help you overcome your unique challenges.
Nate Brinlee, MS, LPC
Nate graduated from Texas A&M-Commerce with his Master's in Applied Psychology after completing his practicum at the university's Community Counseling and Psychology Clinic. He then completed his licensure as a Professional Counselor while working at Glen Oaks Hospital, primarily facilitating group therapy. Since then, he has provided individual therapy and play therapy to children, teens, and adults. He has worked in the field for over 7 years with a wide range of ages (ages 2 through 80) and mental health concerns (anger, depression, anxiety, bipolar disorder, and attention deficit hyperactivity disorder, to name just a few). He has also helped clients to cope with self-esteem issues, to overcome thoughts of self-harm and suicide, and to learn mindfulness. He seeks to help children, teens, and adults learn to cope with their stress, to find positivity in their lives, and at the end of the day, to feel capable and worthy.
Nate favors an eclectic approach to counseling, using aspects of cognitive behavioral therapy (CBT), client-centered therapy, positive psychology, and mindfulness techniques. He offers individual therapy, play therapy, and group therapy in order to teach coping skills for handling life stress as well as fostering mindfulness of one's actions, thoughts, and emotions. He strives to offer personalized therapy that addresses each individual's specific needs and goals. He enjoys working with a variety of ages and backgrounds. Nate is skilled at adapting himself to his clients' styles, able to be energetic and fun or to slow down and be thoughtful. His passions are to provide coping skills to children and teens so they can grow up happier, and to encourage all clients to give themselves credit for their efforts and accomplishments.
Nate enjoys playing video games and board games, painting, and hiking. He's lighthearted and fun-loving and seeks to spread optimism and joy to others. He's excited to be part of this clinic and to contribute to the positive impact it has on this community.
Our LPC Associates
Caitlin Paniagua- Graduate Student
Caitie is a graduate student who is currently working toward her Master's Degree in Counseling. Caitie obtained her Bachelor's in Psychology from The University of Texas at Arlington and then began pursuing her Master's at B.H. Carroll Theological Institute. Caitie hopes to complete her Master's by next spring and then become a Licensed Professional Counselor. Caitie primarily has experience working with children on the spectrum and children with high trauma backgrounds. She has previously worked at an ABA Therapy Center and at a children's hospital on their inpatient psychiatric unit. While Caitie loves working with children, she is excited to gain experience working with a wider range of clients, integrating multiple theoretical approaches as she continues her journey toward becoming a Licensed Professional Counselor. Along with seeing clients as part of her practicum for her master's program, Caitie also works as the receptionist and the neurofeedback technician. She has previously administered EEGs while doing research with a professor in college. Caitie is thrilled to be part of this team and to be able to play a role in helping change people's lives for the better through counseling and neurofeedback.
Office Personnel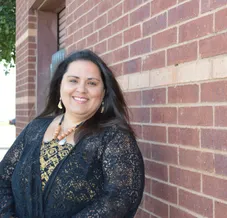 Telisha Miranda
Telisha was born in Manhattan, NY and moved to North Texas at a young age. She has worked in the healthcare field for over 20 years and during that time has acquired a wide set of skills ranging from front desk, insurance, billing, and customer service, to practice management. Her primary focus for the past 10 years has been management of specialty clinics.
In her private time, she enjoys reading, music, and spending time with loved ones (including her dog, Jersey). She has a passion for animals and volunteers with DCAP in her spare time.
"I absolutely love the team I work with. We are friends and we are a family. I am incredibly blessed that Dr. Whitely gave me the opportunity to join this group." ~ Telisha Miranda, Office Manager
Chelsye Webber
Chelsye began working for us as our Billing Coordinator in April of 2019, after working for Dallas Area Habitat for Humanity for two and a half years. She comes from a varied administrative support background, most recently in the construction industry.
Being a mother of four, as well as a wife, Chelsye enjoys spending most of her time with her family either playing games or being outdoors. Her other interests include attending concerts, singing, cooking, and organizing.
Steve Brown
Steve graduated from Kansas State University with a Bachelor of Science in Business Administration, specializing in business development and management. Steve has spent the majority of his working life dealing with financial management, financial products and the long term effects of financial well being of individuals.
Steve quotes," This is my first endeavor into the field of mental health and the connecting issues of human behavior." Having never been involved or connected to this side of life, I have found it quite satisfying to experience the joys found in people that are overcoming difficulties. We as humans spend so much of our time "Making a Living" that we many times miss out on the good small things of family, friends and just living."
My priorities at the Mental Health Clinic are to continue the growth of the clinic and expanding the Equine Therapy program.. Be safe and be happy my friends. My life priorities are my 2 grand boys and their discovery of the many wonders of life as they grow up.